Over 3,000 In-Stock Products
Native Maine stocks over 3,000 of the freshest, highest quality products with literally limitless items available by special order. So many options, flavors and styles to choose from; anyone can see why Native Maine is number one!
Native Maine's Products
To view Native Maine's full product catalog with stock status, brand names, pack sizes, varities and prices, Logon to our Business Portal, Entree.NET and browse until your heart's content, order online, review past invoices and payments and so much more.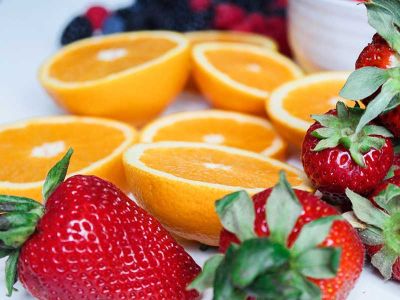 Fruits & Vegetables
First and foremost, Native Maine is a produce company. From apples to zucchini, our produce buyers source only the best from Maine and around the globe.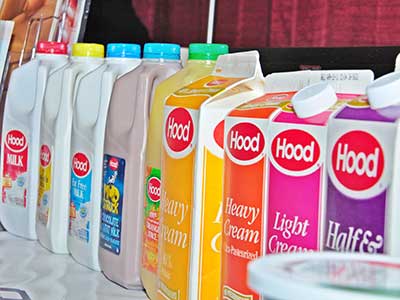 Dairy & Eggs
HP Hood and Hatchland Farm milk and cream, Stonyfield and Green Mountain yogurt and a wide selection of eggs are in-stock and ready to ship.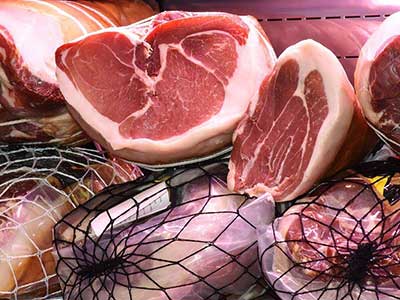 Proteins
The Meat Department at Native Maine stocks only the most reputable brands (many of which are local) of beef, poultry, pork, game meats and plant based options with fresh seafood brought in to order.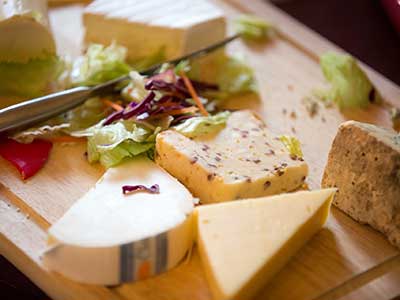 Cheese
Hundreds of varieties in-stock, arguably the largest cheese selection north of Boston. Local, domsestic, imported, aged, blocks, bars, sliced, wheels, wedges — you'll find it at Native Maine!
Fresh Herbs
Flown in, jet fresh herbs can elevate your dishes from good to great! The huge flavor impact from fresh herbs can be a game changer for any dish.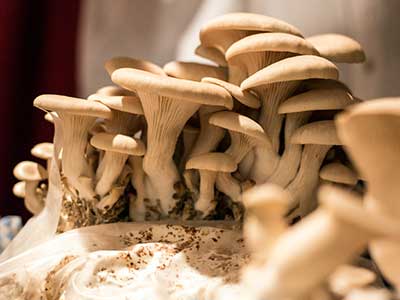 Mushrooms
A wide range of fresh wild and cultivated mushrooms, including some amazing locally grown exotics are sure to compliment any dish with a wonderfully rustic flavor.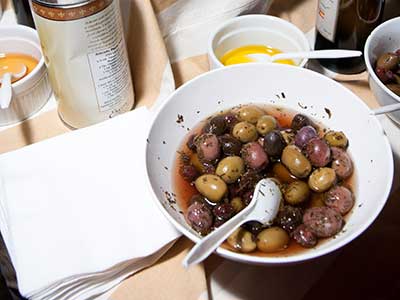 Olives
Boasting the largest selection of gourmet olives in Maine, browsing our offerings is like a seaside cruise through the Mediterranean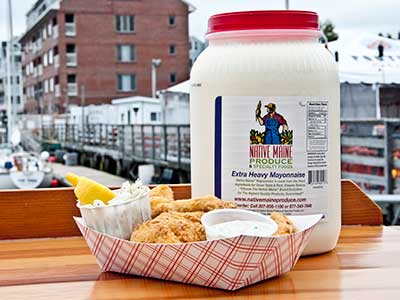 Condiments & Sauces
Ketchup, mustard, mayo? Sure. But how about Sweet Baby Rays, Frank's Red Hot, Kikkoman, Ken's Steakhouse Dressings, Native Maine˜ brand? So many options!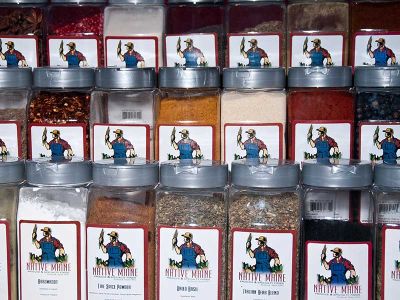 Spices and Seasonings
Proudly displayed in hundreds of kitchens, the Native Maine™ brand collection of 100+ spices and seasonings speaks volumes. Coupled with traditional and specialty brands, you're sure to please even the most discerning palate.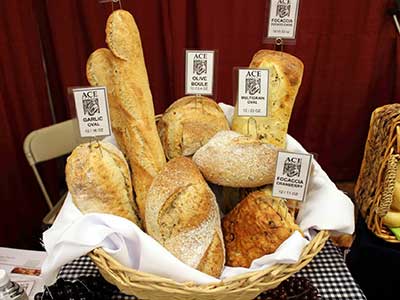 Breads & Grains
Featuring ACE Bakery par-baked artisan breads and rolls, King Arthur flours and local brands Maine Grains and Grandy Oats; you'll find a robust in-stock selection.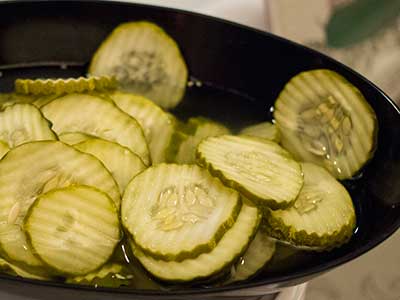 Deli
Pickles, sauerkraut, dressings, drizzles, gourmet soups and more.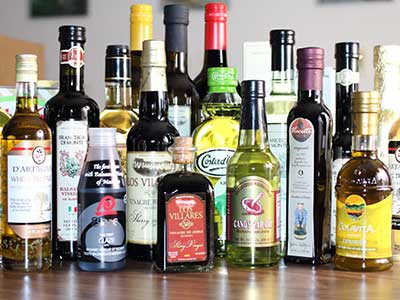 Oils & Vinegar
Whether you're shopping for a 50 year old balsamic drizzle or need to replenish your fryolater oil, we have more than 100 varieties of oils and vinegars in-stock.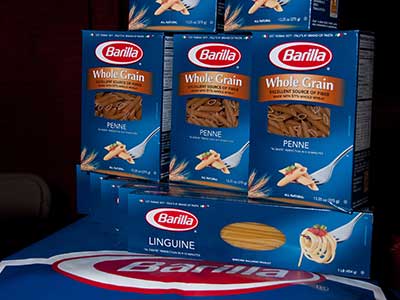 Pasta
Featuring Barilla and DeCecco pastas and many other top brands in-stock, Native Maine has oodles of noodles!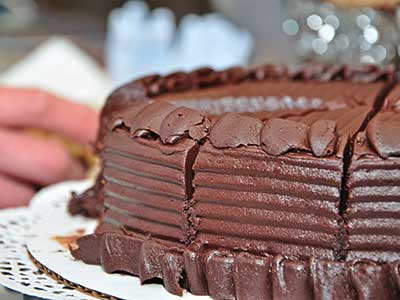 Desserts
Who doesn't love a great dessert after a fine meal? We've got you covered with a variety of delectable desserts to satisfy that sweet tooth.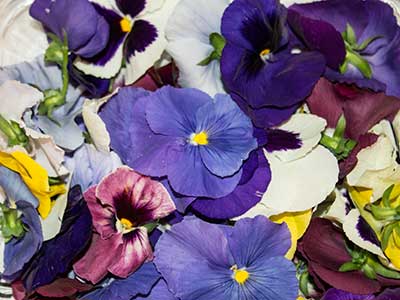 Edible Flowers & Micro Greens
Whether you want to add some beautiful color to your dish or add a unique zest, Native Maine's flowers and micro greens add sophistication!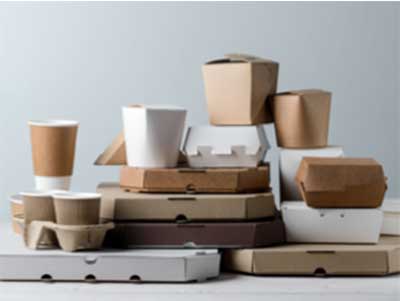 Paper & Disposables
Native Maine stocks a wide variety of paper plates, cups, bowls and to-go containers as well as all your kitchen foils, plastic wraps and trash bags.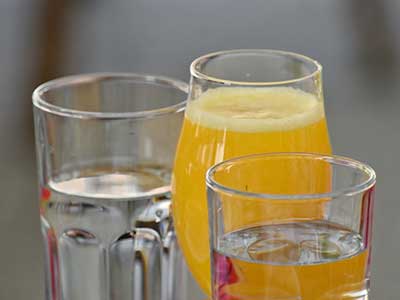 Beverages
Fresh squeezed juices, local or imported bottled waters, locally made soda and sparkling water, purees and bar mixers.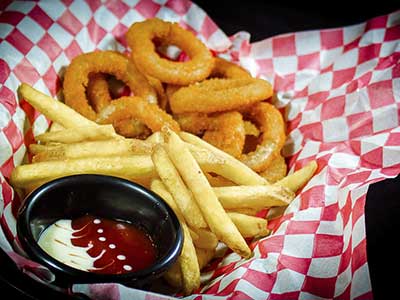 Frozen
The freezer at Native Maine is stocked full of all your favorites. We've got fully cooked lobster, onion rings, crunchy chicken tenders, heat and serve appertizers and more!